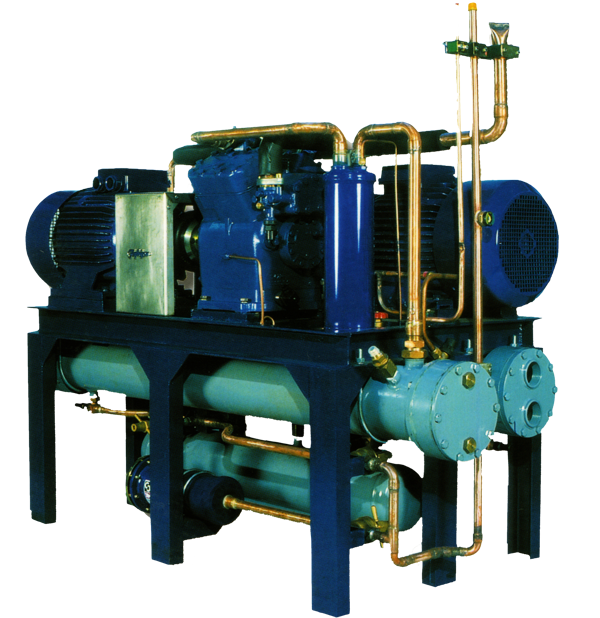 SEA WATER CONDENSED COLD STORES MOTORCONDENSING UNIT
The motorcondensing unit is equipped with high efficiency reciprocating open compressors directly coupled with electric motors, sea water condenser and liquid receiver. Stardard specification includes dehydrator with inter-changeable cartridge, inspection glass and stop valves.
An interface allows the condensing unit to be connected directly to our PLC control system expressly designed to facilitate the units operation and the management of other cold stores equipment such as unit coolers, solenoid valves and defrosting cycles.
All Ferfrigor motocondensing units are constructed according to the ANSI/ASHRAE standards regarding mechanical refrigeration and air-conditioning installations on board ships.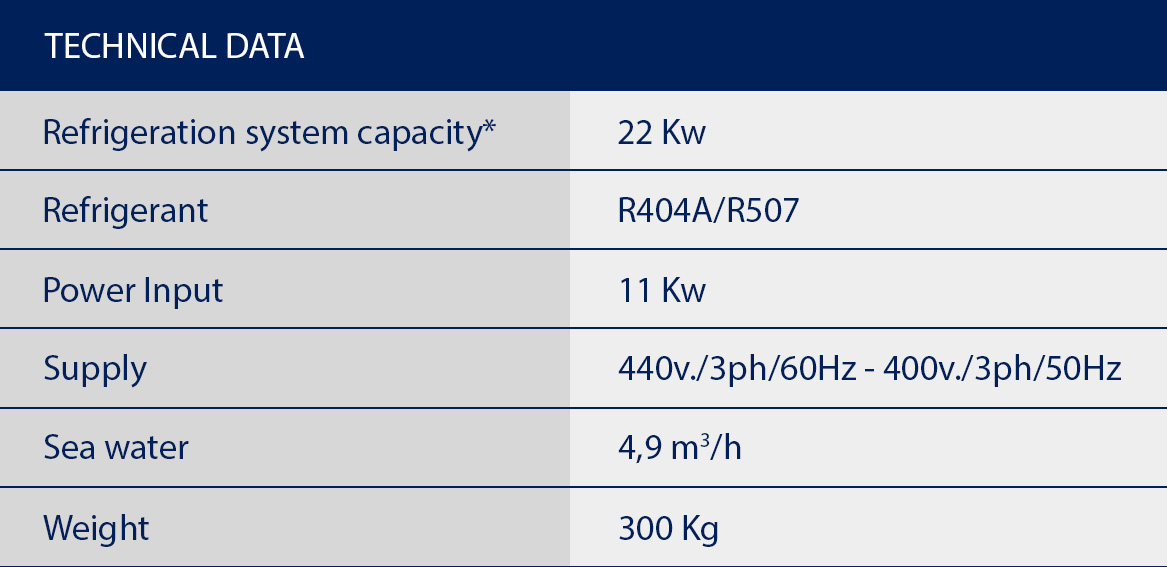 *The refrigeration capacity is based on evaporation temperature -30°C, condensation temperature +40°C, frequency 50 Hz, sea water +30*C.